TRAVEL and COVID19 RESTRICTIONS in uganda
There are new directives from the President of Uganda to be followed in the fight against COVID19 in Uganda. Please find summary here.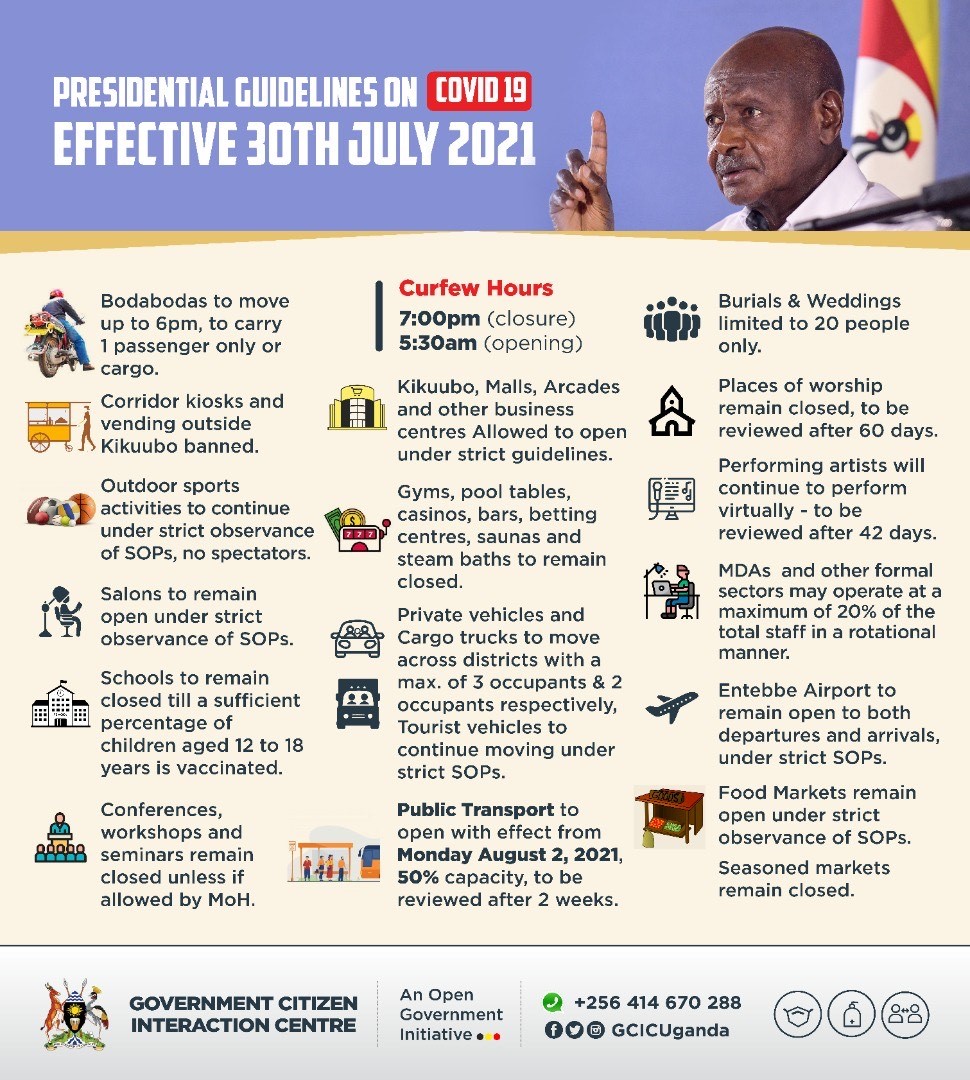 Due to Corona virus all non-essential travel to all countries, including Uganda, Rwanda, Burundi, DRC and Madagascar is not advised. For some countries and areas all travel are advised against. For more info se below and frontpage of the homepage of Denmark's Embassy in Uganda.